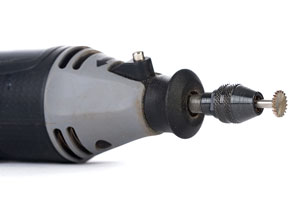 Each material you work with responds differently. To ensure you have a good experience, it's important to know the speed at which you should drill, route, saw, engrave, and shape. Each type of material also has its own peculiarities you should be aware of before going to work with your miniature power tool.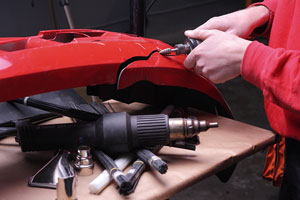 Plastics
When working with plastics, the speed on your mini power tool should always be on low. Speeds that are too high can clog the cutter, or can melt or split the material.
Natural Wood
Those working with natural wood will want to pay careful attention to the grain. If you're working with softwood, be careful when working in the same direction as or when crossing the grain. If you're working with hardwoods, pay attention to irregular grains when using your tool. Set the cutter to medium with hardwoods, and to high with softwoods.
Manmade Boards
Manmade boards such as MDF and hardboard do best with high cutter speeds, while clipboard or plywood require medium speeds. A block for support should be used with plywood or hardwood. If you're working with MDF, be sure to wear a mask as the dust generated during the cutting process is toxic.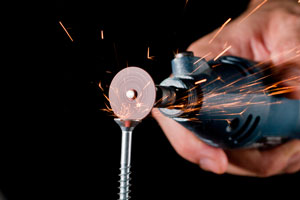 Metals
Metals should always be cut on low speeds. Because metal can heat up when it's drilled, routed, sawed, engraved, or shaped, be sure to use a lubricant oil that cools the cutter and the material during the process.
Ceramic, Glass, Stone, and Slate
Low speeds are best for drilling, while high speeds are best for grinding. These materials generate a lot of dust, so be sure to wear both eye and breathing protection when working with them.
---
Copyright © Miniature-Tools.com. All rights reserved.